When I say Europe, where do you think of?
Probably London, Paris, Rome, Barcelona, Berlin etc. If you've been to any of these places, you might also be thinking of the thousands of people swarming the Eiffel Tower trying to get the perfect Instagram. Or the long line of people queuing for an overpriced London Eye ticket. Or the busy pickpocket hotspot that is the Colosseum.
Yes, the big European cities are fantastic, brim-full of activities and sightseeing to suit any interest. But their size, and fame also means another thing: crowds. And lots of them.
Having spent the last eight months travelling and studying abroad, I've been fortunate enough to go to the big cities, and also the smaller ones. And it's in these smaller cities, that I believe the true charm of a country is revealed, away from the sweaty crowds and overpriced everything.
So, here's four underrated European cities to try if you want to avoid the crowds!
1. VALLETTA, MALTA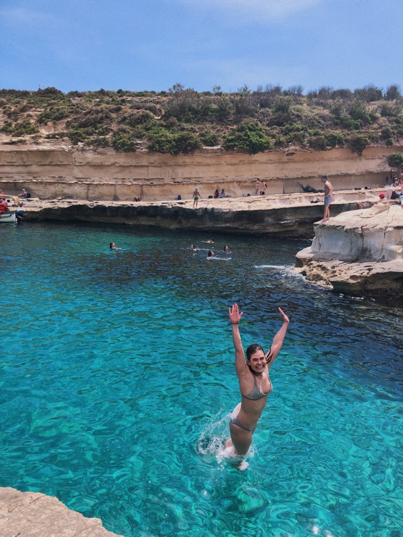 Malta has all the cuisine and historical richness of Italy, with the stunning oceans of a Greek Islands. And yet, it is wildly under-visited.
Malta's capital city is Valletta, a small peninsula no bigger than Kangaroo Island. Built in the 16th century by the Knights of St John, and named a world heritage site in 1980, UNESCO calls it "one of the most concentrated historic areas in the world".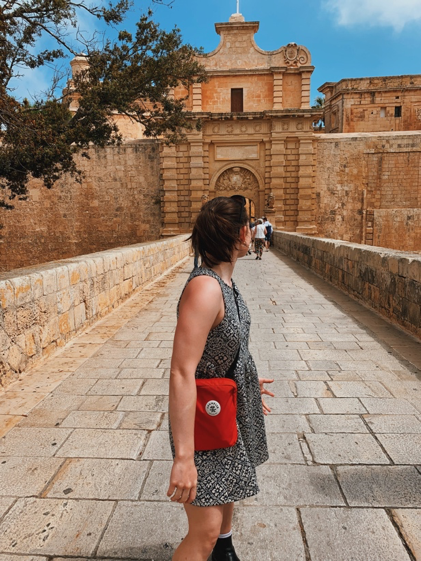 Walking through Valletta, I was struck with the realisation that Malta now, is what Rome might have been 50 years ago: a beautiful historical city not yet tainted by the tourist trail. (For context, Italy had 63 million tourists in 2018, Malta had 2.6 million).
Malta is such a small island nation that you can see the whole country in a week by doing day trips. Historical capitals of Valltta and Mdina, combined with beautiful swimming spots like St Peter's pool, and the Blue Lagoon in Gozo, make Malta a must visit destination.
Not convinced? Check out the travel video I made of my time at Malta.
2. BRUGES, BELGIUM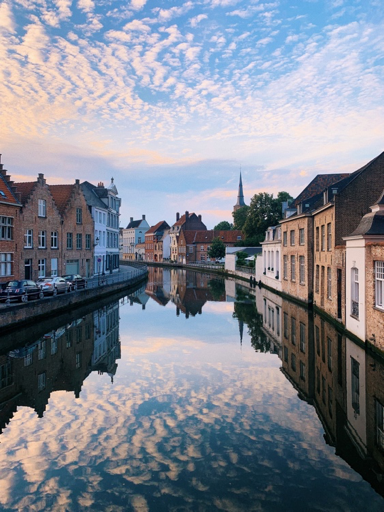 In the 2008 black comedy 'In Bruges' Ralph Fiennes character reflects on the beauty of the titular city: "It's a fairytale place. It's just a shame it's in Belgium, really. But then you figure if it wasn't in Belgium, if it was somewhere good, there'd be too many people coming to see it. It would spoil the whole thing."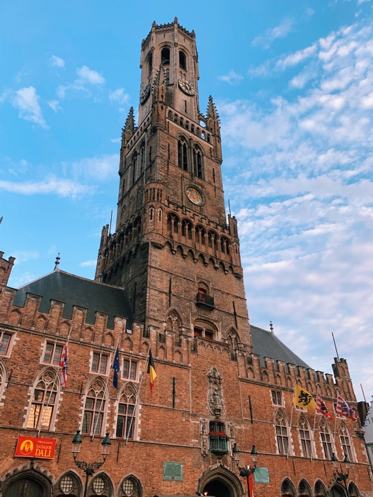 Although I don't have anything against Belgium, there's truth in the idea that much of Bruges medieval beauty comes from its uncrowded streets and peaceful atmosphere. With its quiet canals, quality art galleries, and roads full of bike-riders, Bruges is like the less-touristy cousin of Venice and Amsterdam, with much better chocolate.
3. DERRY, NORTHERN IRELAND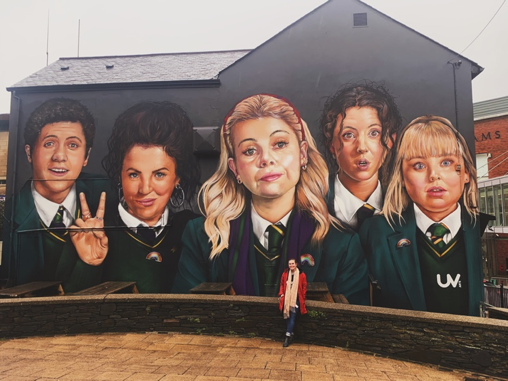 I fell in love with Derry from afar, by watching the hilarious sitcom 'Derry Girls' (on Australian Netflix now!). When I began living in Ireland for exchange, I knew I had to visit Derry, if just to see the locations from my favourite show.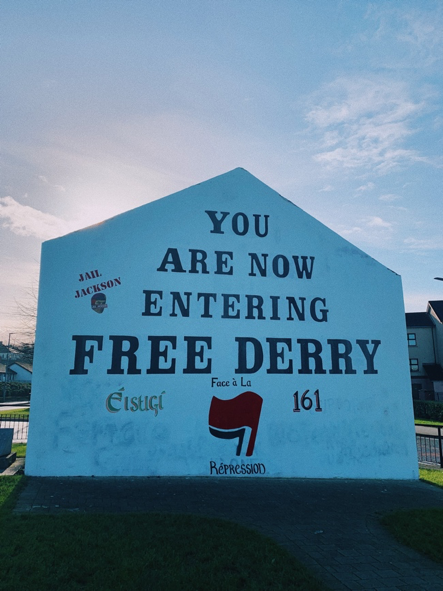 But Derry proved to be an unexpected treasure trove of Irish and Northern Irish history. For me, the most fascinating part was learning about The Troubles of the 1990s. Devastating recent history, like the Battle of the Bogside and Bloody Sunday, are covered in the moving Museum of Free Derry. The Tower Museum covers fifteen centuries of Derry History, and a visit to Derry isn't complete without a walk around the fully intact Medieval City Walls.
4. SINTRA, PORTUGAL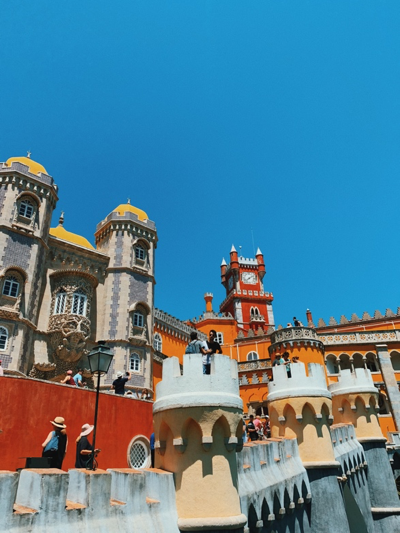 An easy train ride from Lisbon, Portugal's capital city, Sintra is a must-do day trip. A hilly fairytale town, with castles in the sky, I've never experienced anywhere quite like Sintra.
The brightly coloured Palácio Nacional da Pena and its accompanying gardens are a must for photos.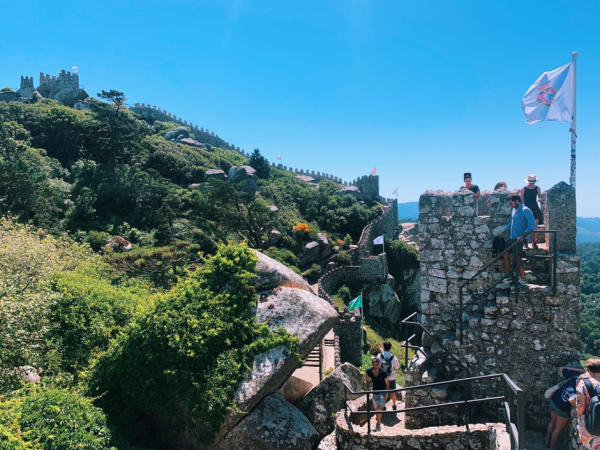 The Castelo dos Mouros is a Moorish military fortification from the 10th century, 420 metres above sea level. If you can brave the 300+ steps, the outstanding panoramic views are so so worth it.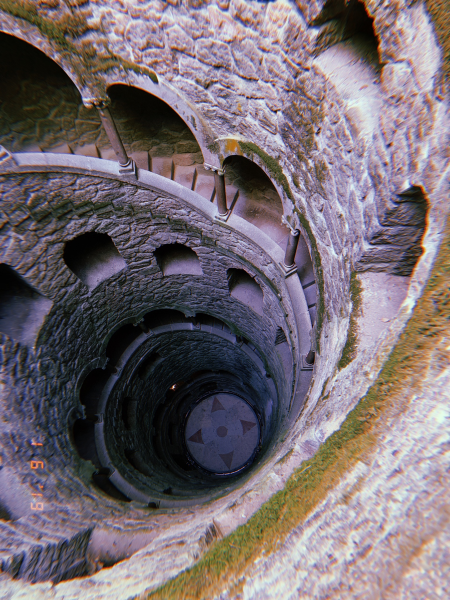 The Quinta da Regaleira villa, and accompanying gardens were utterly magical. I felt like a child again as I explored the secret underground tunnels that stretch all over the gardens. One even opens up under a waterfall!
For a scenic and fun journey through Portuguese history, Sintra is a must do!
Jo Bradley