This article was originally posted on Film Inquiry and written by Reyzando Nawara and other Film Inquiry writers.
To say the last decade had been a transformative era for the development of television would be an understatement. Prestige networks like HBO, FX, and AMC kept feeding us great shows almost every day, while new competitions in the form of streaming services like Netflix, Hulu, Amazon Prime, and AppleTV+ are not far behind, giving us plenty of new and bold entertainments with Hollywood-scale budgets that we may have never gotten from networks. Yes, the last 10 years of television have changed the perspective of the industry forever. Not just for us, the viewers, but also for the creative people behind every show, pushing them to be much bolder and more inventive in their work.
Frankly, with this much content on television, it's almost impossible to narrow them down into a top ten list. But our writers managed to do that and have each picked ten TV shows that they think have shaped the 2010s. Without further ado, here are our lists.
Note: only shows that qualify must have aired the majority of their runtime between 2010-2019.
Film Inquiry Consensus Best TV Shows of 2010s
Breaking Bad (AMC, 2008-2013)
Game of Thrones (HBO, 2011-2019)
Twin Peaks: The Return (Showtime, 2017)
The Leftovers (HBO, 2014-2017)
Enlightened (HBO, 2011-2013)
Parks and Recreation (NBC, 2009-2015)
Nathan for You (Comedy Central, 2013-2017)
Mad Men (AMC, 2007-2015)
Fleabag (Amazon Prime/BBC, 2016-2019) TIED WITH Bob's Burgers (FOX, 2011-…)
Succession (HBO, 2018-…) TIED WITH Review (Comedy Central 2014-2017)
Jo Bradley – Game of Thrones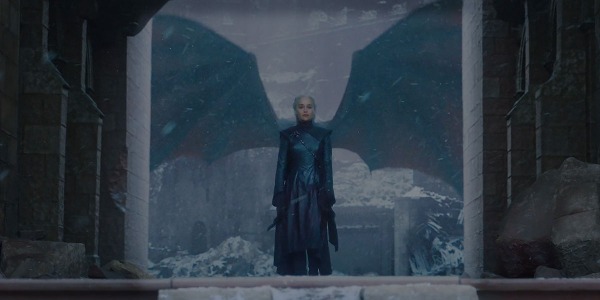 Despite always identifying myself as a 'film critic', the fact is that the long form storytelling possibilities of television have captured my time and attention more than any other art form this decade. Consequently, I really struggled compiling this top ten, trying to reckon personal favourites with artistic triumphs. I settled leaning towards personal favourites and rewatchability, even when it means deciding to ignore later disappointing seasons in favour of impressive beginnings (I'm looking at you Game of Thrones and Big Little Lies). Honourable mentions go to some decade defining comedies that didn't make it: Fleabag, Modern Family and Parks and Recreation, and some excellent dramas well worth seeking out: Russian Doll, Sharp Objects, Killing Eve and Westworld.
And now to my number one show of the decade: Game of Thrones. I know. I know. Season 8 (and frankly, Season 7), was a disappointing mess, with afew shining moments(Arya killing House Frey, The Loot Train Battle, A Knight of the Seven Kingdoms, Arya escaping the Burning of King's Landing). How could I put a series that bungled the ending as my best show of the decade? Well friends, the answer is: this is my list and I will write it with all the caveats I want. The reality is, even ignoring that ending, seasons 1-6 of Game of Thrones had more of an impact on me than any other television series this decade. The performances, score, production design and sheer scope and ambition of George R.R Martin's story, opened my eyes and my heart to the lure of long form storytelling in a way that no other series has since.
Yes, the lows were low, but the highs were spectacular. Hundreds of shows have their brilliant reputation tarnished by disappointing final seasons every year. That doesn't mean we should write them off entirely. Despite what twitter might think, I believe we have a say in how we remember our favourite films and shows. A messy finale doesn't "ruin our childhoods" (@ Star Wars). We have the power to choose what we love, and Game of Thrones will always sit close to my heart.
Jo's top 10:
Game of Thrones (HBO, 2011-2019)
The Newsroom (HBO, 2012-2014)
The Night Manager (BBC One/AMC, 2016)
Euphoria (HBO, 2019-…)
Succession (HBO, 2018-…)
Puberty Blues (Network Ten, 2012-2014)
Brooklyn 99 (FOX & NBC, 2013-…)
Sherlock (BBC One/2010-2017)
Dear White People (Netflix, 2017-…)
Big Little Lies (HBO, 2017-…)
Reyzando Nawara – Parks and Recreation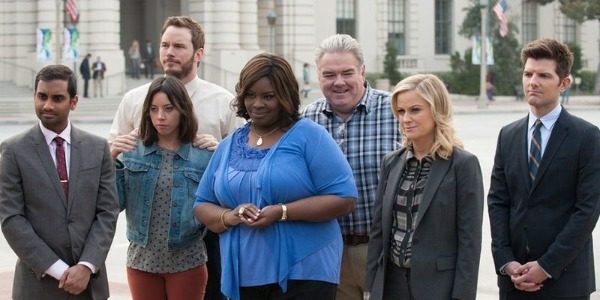 There's no denying that the first season of Parks and Recreation, a mockumentary comedy show that was originally designed as a spin-off of the widely beloved The Office, struggled to find its own identity because it was trying too much to carbon copy the latter. But once the showrunner Michael Schur, figured out how best to shape the story in the second half of season two, Parks and Rec morphed into one of the most hilarious, big-hearted, and clever shows ever made, not just of the decade.
Packed with iconic characters (Bert Macklin, April Ludgate, Jean-Ralphio, and many more) and bursting with warmths, Parks and Rec proved us that sometimes a better way to gain our attention is not always about the plot twist or the drama, but rather on how much they can make us love and care for the bond of the characters regardless of how silly they might get. More, the greatest strength of Parks and Rec that I still find it powerful until this day is how in an era where TV creators are competing to use their works to show cynicism on what's going on around us, the show reminds us that probably what we need right now is friendship, positivity, breakfast, and a pony horse named Lil Sebastian.
Enlightened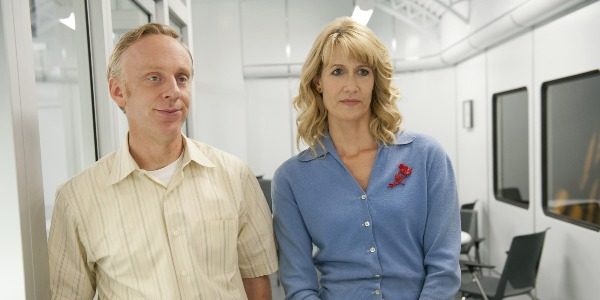 Before Fleabag came three years ago, Mike White and Laura Dern have given us a real portrayal of modern woman in this cut-too-short two seasons HBO series Enlightened. The show focused on Amy Jellicoe as she tries to improve herself and deal with her inner demon while navigating a working place that does not allow that to happen. Amy is not exactly someone that is easy to be around with. She's constantly annoying and hysterical, but at the same time, she's also a perfect embodiment of a real person who has real feelings. When we're watching Amy's story unfold, we're not just witnessing the life of a fictional character through our screen, but also a wholesome experience about one's determination to have a better life. And that is very genuine and moving. This relatable portrait of human beings is why even when it was cut way too brief, Enlightened remains very remarkable up until this day.
The Leftovers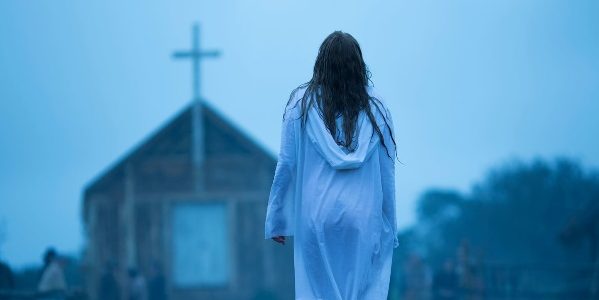 When The Leftovers began its journey on 2014, I thought Damon Lindelof and Tom Perrotta were gonna give us a twisty science fiction story that investigates how in the hell 2% of the world's population could disappear without a trace just like that. Though it's true that it was indeed what the show's about, what we're offered was actually far beyond that. Just like what he did in Lost, Lindelof was never too interested in uncloaking the nitty gritty of the mystery, but rather on the aftermath that those who were left behind had to deal while trying to make sense of what just happened to their life. So as the series progressed by, The Leftovers not only became a deeper meditation on the way grief and loss work differently for each human beings, but also a profound look on the uneasy process of moving forward with one's life after a tragedy. It's weird, moving, heartbreaking, and just very humane.
Halt and Catch Fire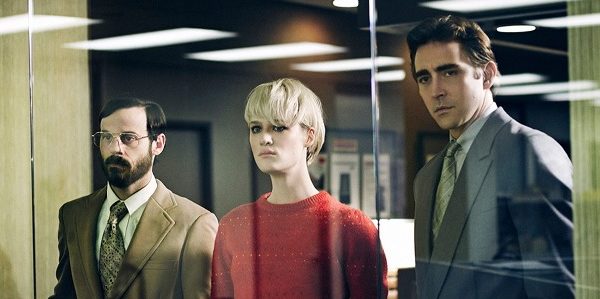 Like Parks and Rec, the underrated AMC's Halt and Catch Fire was also struggling to find its footing in the first season. But once it knew what kind of story it wanted to tell, it became one of the finest and most heartfelt TV shows that 2010s offered us. First started off as Mad Men in tech business, Halt and Catch Fire followed the story of four collaborators and friends as they navigate the world of tech in Silicon Prarie 1980s. Before long, however, it evolved into a character-driven drama that examines the complexity of having a friendship and love inside a business collaboration. The show was getting better each season, with strong performances from the ensemble that guided us in the journey. And by the end of the series, you feel like you also have become friends with them that you cant help but to just shed your tears when the show's finished.
Olive Kitteridge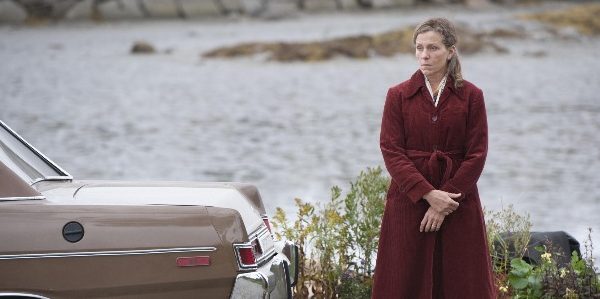 Devastatingly heart-wrenching yet heart-warming at the same time, Lisa Cholodenko's take on the Elizabeth Strouts' Pulitzer Prize winning novel Olive Kitteridge was the best miniseries of the decade. The story followed a misanthropic teacher named Olive as she navigates several major changes in her marriage that spanned for 25 years. Though not much was happening in terms of plot line, Olive Kitteridge never missed a beat in observing the emotional and psyche growth of the titular character. In fact, what the show provided here is a complex and powerful study on life, marriage, family, mental illness, and the importance of finding understanding in other people. Buoyed by the electrifying performance from the legendary Frances McDormand, Olive Kitteridge is not a show to miss.
Reyzando's top 10:
Parks and Recreation (NBC, 2009-2015)
Enlightened (HBO, 2011-2013)
The Leftovers (HBO, 2014-2017)
Halt and Catch Fire (AMC, 2014-2017)
Olive Kitteridge (HBO, 2014)
Breaking Bad (AMC, 2008-2013)
Fleabag (Amazon Prime/BBC, 2016-2019)
Mad Men (AMC, 2007-2015)
Master of None (Netflix, 2015-2017)
Succession (HBO, 2018-…)
Honorable mentions: Silicon Valley, The Night Of, The Americans, Broadchurch, Better Call Saul, Barry, One Day at a Time, Watchmen, Fargo, The Night Manager
Stephanie Archer – Bob's Burgers
When looking over a decade of television, it is hard to pin point the most pivotal and encapsulating series of the 2010s. With the 2010s, much like cable networks did in the late 1990s, came a redefining of television, streaming networks becoming the heavy hitters and focus of cooler conversations, network television losing a grasp on demographics and viewership. With this came a pushing of boundaries, and an understanding of current events, that would bring television to a quality never thought imaginable. While dragons, handmaids, and horror found its success, it was a struggling animated family whose bonds ran deeper than blood, whose adventures have entertained the entirety of the decade, and looks to be stronger than ever as we enter 2020 that rang supreme – The Belcher family of Bob's Burgers.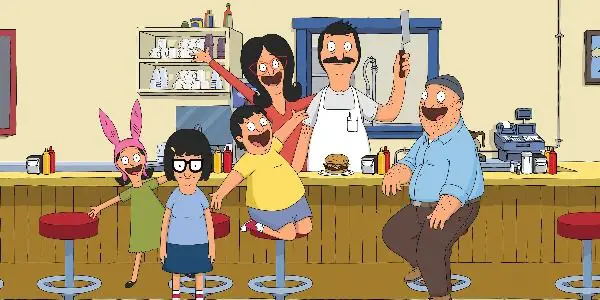 For some, this may seem a strange choice compared to the undeniable quality of Game of Thrones, the unbelievable success of Rick and Morty and the political prowess of Black Mirror and The Handmaid's Tale, but when I look at the TV series of of the 2010s, it is Bob's Burgers that both speaks to a decade, yet remains timeless. While animated adult shows are far from new, The Simpsons and Family Guy paving the way for future successes, Bob's Burgers is the first animated series since The Simpsons to fully capture the spirit and love within a tightly bound family. Not only is the family relatable, so too is each of its individual characters. Constantly, I see myself and those around me in each element of the characters, their nuances welcoming comparison.
Beyond its relatability, its humour raises it above its competition. Rather than focus on what is happening in real life at that current moment, Bob's Burger finds much of its humour within its working relationships, the dynamics between the family, its friends and competition constantly fresh, thus bringing the timeless aspect that will create the relevance of the series for years to come. That is not to say current events don't find their way into the storylines, yet the need to make them the focus never outweighs the true subjects of the episode or the series. Where much of the decade has been littered with politics, magic, horror and nostalgia, Bob's Burgers continues to be about family, the ties that bind and the relatability that truly resonants with viewers.
Stephanie's top 10:
Bob's Burgers (Fox, 2011-…)
The Handmaid's Tale (Hulu, 2017-…)
Game of Thrones (HBO, 2011-2019)
American Horror Story (FX, 2011-…)
Better Call Saul (AMC, 2015-…)
Black Mirror (Netflix, 2011-…)
Stranger Things (Netflix, 2016-…)
Rick and Morty (Adult Swim, 2013-…)
Parks and Recreation (NBC, 2009-2015)
The OA (Netflix, 2016-2019)
Honourable mentions: Superstore, Fargo, American Crime Story, The Haunting of Hill House, The Great British Baking Show, Killing Eve, Breaking Bad, Peaky Blinders
Kristy Strouse – Breaking Bad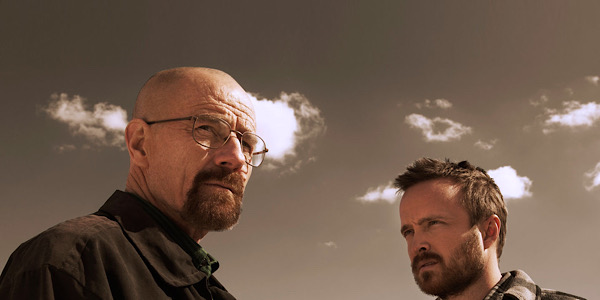 There are a lot of amazing shows in the last decade (and ones that started before), so it's tough to only narrow it down to ten. While the ending of Game of Thrones was disappointing, I'd still say it was a show that defined the last decade. It was enormous in scope and visual prowess, and there were some amazing performances and writing that occurred. It was also everywhere, making nearly impossible not to feel the charge of this fantastical series. However, if I'm talking about my favorite and what I think is best, of the list (and GoT had that potential had it gone differently) the answer would be Breaking Bad. I believe that Breaking Bad is one of the best shows ever, not just of the last decade. I think it's expertly crafted, acted, and it brought to life one of the best characters we've ever seen.
Kristy's full list:
Breaking Bad (AMC, 2008-2013)
The Leftovers (HBO, 2014-2017)
Mad Men (AMC, 2007-2015)
Game of Thrones (HBO, 2011-2019)
Friday Night Lights (NBC, 2008-2011)
Boardwalk Empire (HBO, 2010-2014)
Mindhunter (Netflix, 2017-…)
Fargo (FX, 2014-…)
Stranger Things (Netflix, 2016-…)
Fleabag (Amazon Prime/BBC, 2016-2019)
Honourable mentions: Parks and Recreation, Outlander, Veep, The Handmaid's Tale, Barry, The Night of, The Good Place, Sharp Objects, BoJack Horseman, Better Call Saul, Orange is the New Black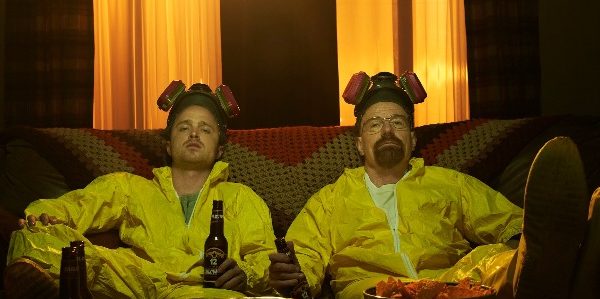 Manon de Reeper
Breaking Bad (AMC, 2008-2013)
Watchmen (HBO, 2019)
The Knick (Cinemax, 2014)
Game of Thrones (HBO, 2011-2019)
Chernobyl (HBO, 2019)
Fleabag (Amazon Prime/BBC, 2016-2019)
The Haunting of Hill House (Netflix, 2017-…)
Black Mirror (Netflix, 2011-…)
Hannibal (NBC, 2013-2015)
Parks and Recreation (NBC, 2009-2015)
Arlin Golden
Twin Peaks: The Return (Showtime, 2017)
Adventure Time (Cartoon Network, 2010-2018)
Nathan for You (Comedy Central, 2013-2017)
America to Me (Starz, 2018)
Review (Comedy Central 2014-2017)
Check It Out! with Dr. Steve Brule (Adult Swim, 2010-…)
Pretty Wild (E!, 2010)
OJ: Made in America (ESPN, 2016)
Opposite Worlds (Syfy, 2014)
Utopia (Channel 4, 2013-2014)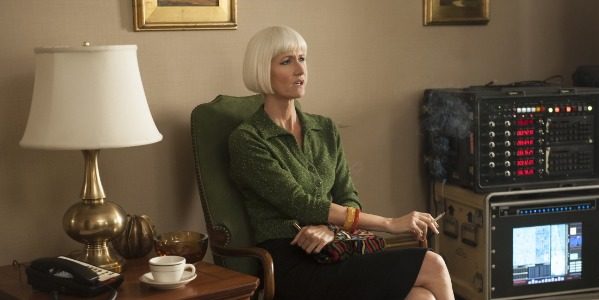 Melody Rice
Twin Peaks: The Return (Showtime, 2017)
Rectify (SundanceTV, 2013-2016)
Breaking Bad (AMC, 2008-2013)
Enlightened (HBO, 2011-2013)
Nathan for You (Comedy Central, 2013-2017)
Mindhunter (Netflix, 2017-…)
Review (Comedy Central 2014-2017)
Crazy Ex-Girlfriend (The CW, 2015-2019)
Mad Men (AMC, 2007-2015)
Hannibal (NBC, 2013-2015)
So what do you think about our lists? Share your version in the comments!