Cathy Yan's Birds of Prey (And the Fantabulous Emancipation of One Harley Quinn) (2020), doubles as both a fun action movie, and a fierce assertion of the female gaze in the male-dominated superhero genre.
This article was originally posted on Blitz UNSW
Viewers will know Harley Quinn from David Ayer's appallingly bad Suicide Squad (2016), in which Margot Robbie conquered the bad writing and leering male gaze to become the star of the show. After Suicide Squad cemented her star power, Robbie leveraged her influence to pitch and produce an all-female spin off, and lobby for a female director (Cathy Yan) and female writer (Christina Hodson).
Five years later, Birds of Prey arrives, chronicling Harley Quinn's recovery from her abusive, co-dependent relationship with the Joker (as depicted by Jared Leto in Suicide Squad), and her journey to find herself and her power, independent of any man. Just as Harley strives to find her voice without the toxic presence of the Joker, so too do Yan and Hodson, firmly departing from the male-dominated, sexist narrative of Suicide Squad, and asserting their own, distinctive female voices by telling the story of a group of women uniting against the patriarchy. You only need to compare the costume design and cinematography between the two films to note how far we've come. While Suicide Squad had Harley dressed in lingerie, regularly objectified in leering shots of her bum and boobs, Birds of Prey costume designer Erin Benach put Harley in bright, colourful clothes that emphasise her fiery personality, while also being practical for fighting.
The film sees five women: antihero Harley Quinn, pre-teen pickpocket Cassandra Cain (Ella Jay Basco), a revenge-fuelled vigilante (Mary Elizabeth Winstead), a smart but overlooked cop (Rosie Perez) and a singer, Black Canary (Jurnee Smollett-Bell), team up to defeat Ewan McGregor's crime boss, Roman, who, for various reasons, wants them all dead.
Rather than delivering a vapid 'girl power' narrative where everyone gets along, (see: the pandering, shallow feminism of Avengers: Endgame) Yan and Hodson present an authentic depiction of female relationships. Many of them dislike each other: Perez is a cop who regularly tries to stop Harley and Cassandra's crimes, meanwhile Harley and Black Canary openly insult each other. But these disputes only serve to reinforce the sense of female solidarity when they come to each other's aid in the face of male violence, like when Black Canary saves an intoxicated Harley from sexual assault, and the entire team come together to protect Cassandra from Roman's assassination order.
Birds of Prey's sensitive and refreshing depiction of the multifaceted nature of the patriarchy feels like it could only have come from female creators. From the 'everyday' moments, like the way Perez's male co-workers disrespect her, to the violent, like the almost gang rape of Harley, Yan and Hodson's female authorship is significant in how they raise concerns rarely addressed in the male-dominated superhero genre.
Roman is played with a lavish charm by Ewan McGregor, accompanied by his henchman Victor (an unhinged Chris Messina). Roman's flamboyant and queer-coded persona does not detract from his compulsion to control all the women around him. If anything, the pleasure he takes in dominating women is rendered more sinister by its unexpectedness, proving that misogynistic values are not limited to a certain type of masculinity.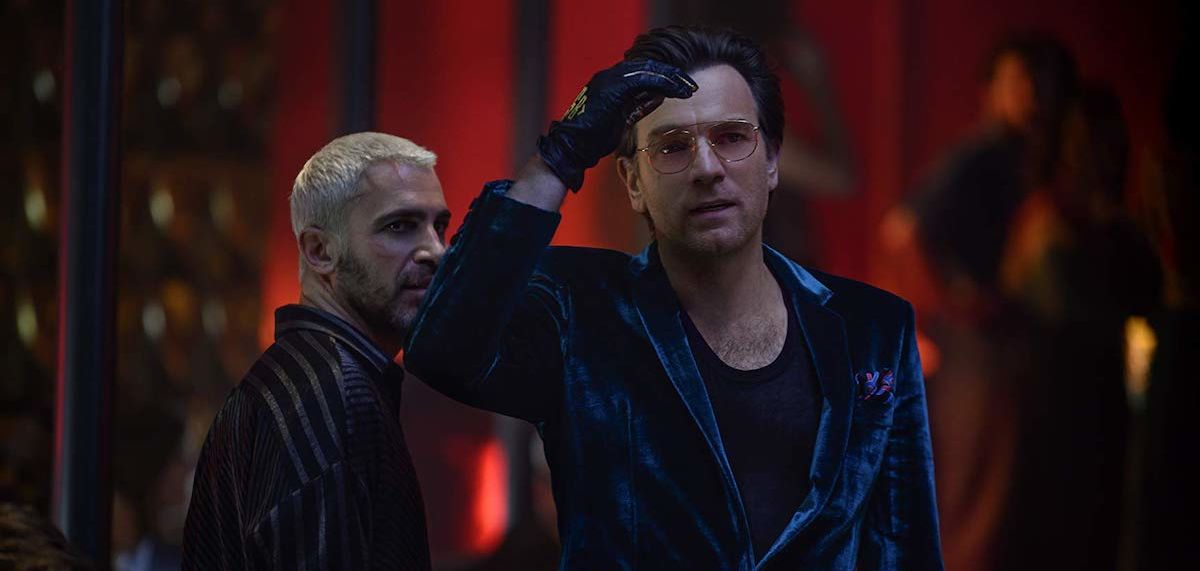 The fight scenes are some of the most entertaining and well-executed of any modern action films. While many superhero battles devolve into a CGI mess, or a bland gunfight, Yan takes homage from Die Hard, giving her heroines very little weaponry to make the final showdown infinitely more interesting. A Chinese-American woman, Yan hired acclaimed stunt-coordinator and John Wick director Chad Stahelski to deliver grounded stunts that paid homage to Jackie Chan's Kung Fu filmography.
Told in first-person narration by Harley, this film is an ode to female authorship and female solidarity, in the face of patriarchy. A rare superhero film that feels truly refreshing and unique, Cathy Yan has delivered one of the best films of the year.
Jo Bradley