With the onset of summer's sickeningly hot weather, maybe we all just need a bit of Netflix down time. And what better way to embrace the AC than with a movie marathon? Here I countdown my favourite movie series of all time to satisfy everyone's inner cinephile.
1. Harry Potter
Born from the most successful book series of all time, this fantastic series combines magical special effects with actors of the British elite to produce a high quality series that entertains muggle children and adults alike.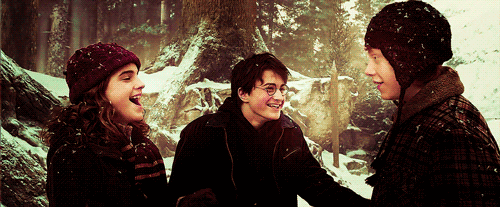 Backed by a strong central cast (including the flawless Emma Watson), this spellbinding series narrates the exploits of Wizard and Chosen One, Harry Potter, as he ventures through his seven years at Hogwarts School of Witchcraft and Wizardry. His trouble-making antics are not without some impediments, primarily defeating the various forms of the evil Wizard Lord Voldemort.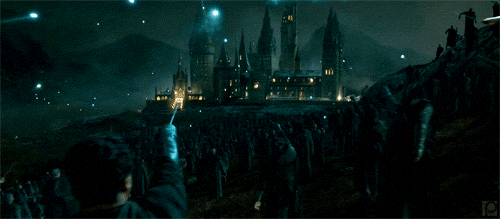 The mood of these films vary with each director, with 1-2 very child-friendly, 3 noticeably eerier, 4 significantly darker and 5-8 a strong combination of humour and drama (I maintain David Yates is the superior of the directors).
Fortunately, with a new trilogy in its filming stages (A JK Rowling written, David Yates directed story of magizoologist Newt Scamander- the gorgeous Eddie Redmayne- set in 1930s America), Potter fans won't have to wait long to rejuvenate their thirst for HP.
One of the few series that can live up to its novel predecessors, the Harry Potter films are not one to be missed.
Best Quotes: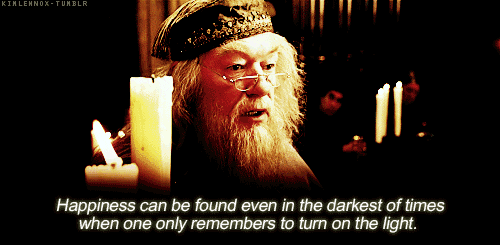 "If you want to know what a man's like, take a good look at how he treats his inferiors, not his equals." – Siruis Black
"It does not do to dwell on dreams and forget to live."- Albus Dumbledore
"You sort of start thinking anything's possible if you've got enough nerve." – Ginny Weasley
"It is our choices… that show what we truly are, far more than our abilities."- Albus Dumbledore
"There is no good or evil: only power and those too weak to seek it." – Quirinus Quirrell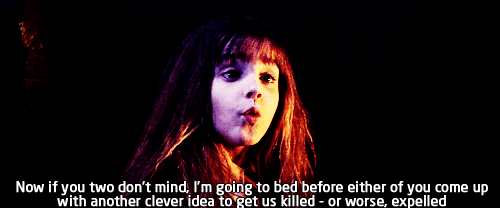 2. Oceans 11/12/13
A unique take on the crime caper, this remake of the 1960 classic combines an A-List cast with Steven Soderbergh's sleek directing style to produce a riveting and entertaining trilogy, full of twists and turns. Set in "America's playground", Las Vegas, Oceans 11 follows the gang as they attempt to knock over three of the city's wealthiest Casino's in one night. The subsequent heists, although nothing like the first, still lead the audience on a thrilling journey of crosses and double crosses.
A strong point is undeniably these trilogy's hit cast. George Clooney leads a baker's dozen of criminals includes Brad Pitt, Matt Damon and Don Cheadle, as well as Julia Roberts and Catherine-Zeta Jones and Andy Garcia. The camaraderie between the gang is witty and charming, and by the second and third films, it seems that everyone from Al Pacino to Bruce Willis wants in.
The films' tight and funny scripts manage to keep you updated on the plan, while still obscuring enough to keep you guessing. The snappy editing, combined with smooth Sinatra tunes set the classy mood of the films.
With confirmation of a new female-led remake in the mix , it will be interesting to see whether a new film can keep up with its predecessors (Without Soderbergh's directing, I doubt it, but will be interesting to see).
Best quotes:
"I know more about casino security than any man alive, I invented it, and it cannot be beaten. They got cameras, they got locks, they got watchers, they got timers, they got vaults, they got enough armed personnel to occupy Paris! …. Okay, bad example."- Reuben
"You shook Sinatra's hand. You should know better."- Danny Ocean
3. The Godfather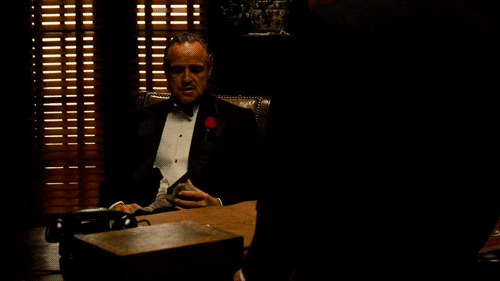 Undeniably one of the best films ever made, not to mention a phenomenal trilogy, Francis Ford Coppola's masterpieces are both visually stunning and incredible performed (shout out to Marlon Brando, Al Pacino and Andy Garcia). With superb music, sensational design and a fantastically written script, this series is hard to fault. Coppola's art house films narrate the illustrious lives of the  the infamous Italian mafia Corleone family in NYC in the 50s and 70s. Trav
ersing three generations, these sensational films navigate the tense and thrilling exploits of New York's criminal underground.
Winning three Academy Awards and five Golden globes, this incredible series, though not for the light-hearted, is a must see for any movie fan.
Best quotes:
"Leave the gun, take the Cannoli" – Peter Clemenza
"Never hate your enemies. It affects your judgment."- Don Michael Corleone 
"There are many things my father taught me here in this room. He taught me: keep your friends close, but your enemies closer." – Don Michael Corleone 
4. Pirates of the Caribbean
The swashbuckling pentalogy follows the daring adventures of Captain Jack Sparrow (Johnny Depp) and his fellow pirates across the Caribbean. Like most series, they gradually decrease in quality as the films go on, however are still in good stead with the release of Dead Men Tell No Tales next year.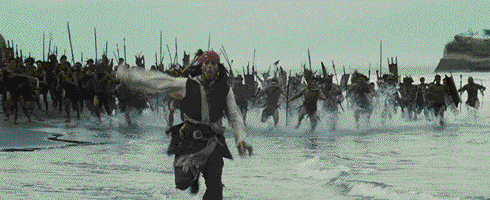 The original trilogy is undoubtedly its best work, and Sam Clafin's aesthetically pleasing contribution fails to live up to the chemistry of Orlando Bloom and Keira Knightley. Geoffrey Rush's wickedly mutinous Captain Barbossa is undeniable good, with Kevin McNally serving as a superstitious and loyal first mate.
An outstanding aspect is the films' special effects, conjuring up everything from the Kraken to Davy Jones' tentacled physique (Winning them an Academy Award for visual effects). The rousing score is also fantastic, and difficult to get out of your head.
This series has lasted the test of time, and remains a highly entertaining, family friendly option for an adventurous binge fest.
Best Quotes: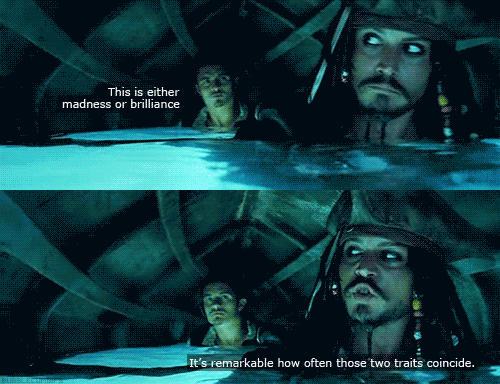 "Me? I'm dishonest, and a dishonest man you can always trust to be dishonest. Honestly. It's the honest ones you want to watch out for, because you can never predict when they're going to do something incredibly… stupid."- Captain Jack Sparrow
Elizabeth Swann: There will come a time when you have a chance to do the right thing.
Captain Jack Sparrow: I love those moments. I like to wave at them as they pass by.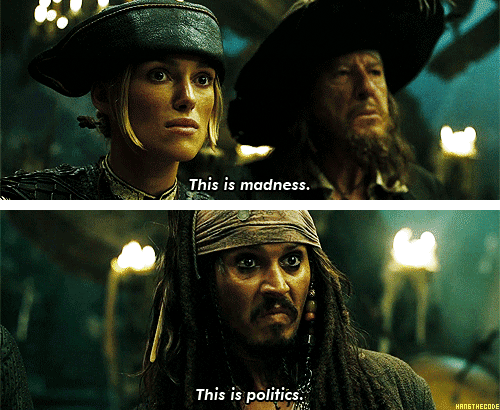 5. The Lord of the Rings
Peter Jackson's visual masterpieces, based on J. R. R. Tolkien's epic novel, narrates the journey of Frodo Baggins to destroy the ring and save Middle Earth. Famously filming all three movies over 18 months, this ambitious cinematic undertaking paid off, winning 17 academy awards.
Filmed on location in New Zealand with more than 250 sets, its stunningart direction and visual effects is its strongest aspect. The plot is epic, as is the extensive fight sequences, makeup and costuming. The 'extended editions' are phenomenal, each lasting more than four hours. The moving score, editing and script all combine into a stunning series for Tolkien fans and cinephiles alike.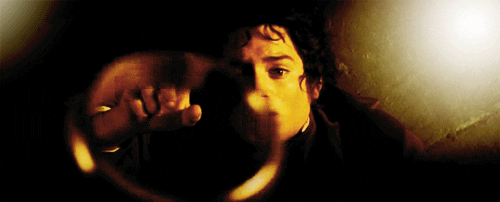 The recent Hobbit series marked the conclusion of the Tolkien based films, however the ridiculous amount of hours of special features and extended editions will keep us with plenty to watch.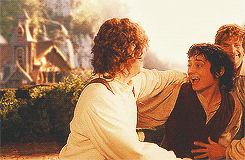 Best quotes
"Even the smallest person can change the course of the future."
– Galadriel
"My precious"- Gollum
6. Toy story
This beautiful trilogy, the first of which turned 20 last week, has sustained its comic charm over the generations, delighting entire families. The adventures of Woody, Buzz, Jessie, Slinky, Mr Potato Head, and Rex constantly reminded us on of the importance of friendship, loyalty and dreaming big.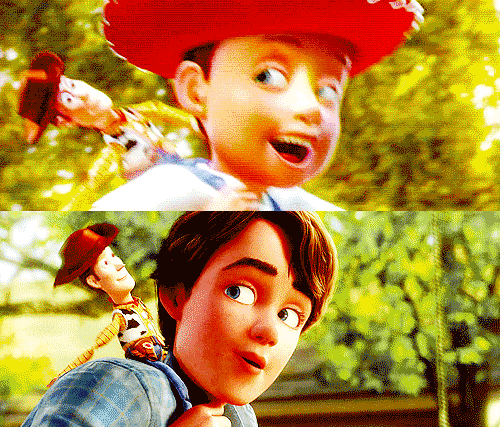 The original film revolutionised the way animation was produced (earning writer/director John Lasseter a special achievement award at the Academy Awards), and proved that cartoon movies didn't have to have songs to be good. Entertainingly voiced by a great cast, including Tim Allen and Tom Hanks, these hit films combined a riveting storyline, a touching score  (Earning Randy Newman 2 Academy Awards nominations) and technical superiority to capture the hearts of children and adults across the world.
With a fourth addition planned for release in 2018  it will be exciting to see where Pixar takes Toy Story next.
Best Quotes
"To infinity, and beyond!"- Buzz Lightyear
"I can't stop Andy from growing up. But I wouldn't miss it for the world."- Woody
"That wasn't flying. That was falling with style!" -Buzz Lightyear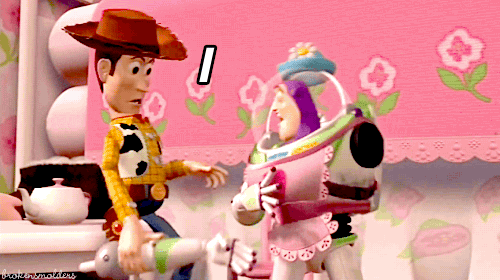 How did I do? Unfortunately I'm not a Marvel fan, thus explaining its conspicuous absence from my list. I have yet to finish the Star Wars series and am thus withholding judgement and James Bond,  although fantastic, seemed difficult to summarise considering the variety of directors, actors and styles in this 24+ saga. Both Die Hard and Home Alone, although brilliant in their earliest films, fizzled out over several unneeded sequels, and are thus excluded from this list. Please feel free to comment anything you think might have been forgotten!
Jo Bradley.