As we take a breath and revel in those glorious Parasite wins, it's perhaps wise to remember why this awards season felt so good. Normally we don't get that satisfying of an ending, one where a widely regarded masterpiece actually takes home the big awards on Oscar night. Plenty of legendary films have gone home empty-handed, so to remind ourselves just how precious this year's ceremony really was, we're taking a look back at some of the best movies that were up for Oscars but somehow won nothing.
Jo Bradley – Pirates of the Caribbean: The Curse of the Black Pearl (2003)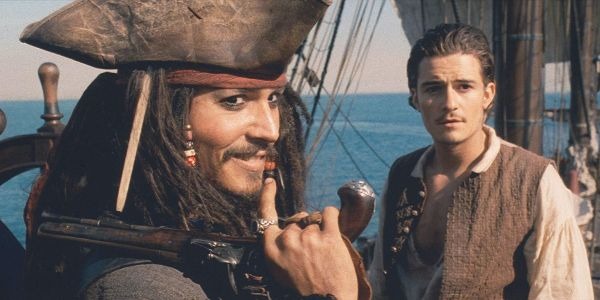 Pirates of the Caribbean: The Curse of the Black Pearl (2003) has always been one of my favourite films. Re-watching it recently, I was so thrilled to find that even after seventeen years, it still (mostly) holds up. After the re-watch, I scrolled through the film's IMDB page, and was very surprised to find that the film received five nominations at the 2004 Academy Awards.
To be clear, I wasn't surprised because I doubted the quality of the film; I was surprised because "fun" movies typically don't play well at the Oscars. In fact, Action-Adventure-Comedy-Fantasies (four categories that all apply to the Pirates franchise), are usually ignored by awards season. And when these films do get nominated, they are rarely the favourite to win (as happened with The Curse of the Black Pearl). After all, the Oscars are an institution that love to honour aggressively boring historical dramas and biopics. Are we surprised that fun, popular, profitable movies like The Curse of the Black Pearl (2003) and Knives Out (2019) tend to walk home empty handed?
Of the film's five nominations (which included Best Makeup, Best Sound Mixing, Best Sound Editing and Best Visual Effects), the most surprising is Johnny Depp for Best Actor. Depp's performance as the ballsy, eccentric and usually drunk pirate, Captain Jack Sparrow, is one in a very small lineup of actors who receive Oscar nominations for purely comedic performances. Other notable examples include Jack Lemmon (Some Like It Hot), Peter Sellers (Dr Strangelove), Kevin Kline (A Fish Called Wanda), Dustin Hoffman (Tootsie) and, more recently, Robert Downey Jr (Tropic Thunder) and Alan Arkin (Little Miss Sunshine).
A nearly perfect action-adventure movie, I firmly believe that The Curse of the Black Pearl could have been in with a shot at the 2004 Oscars… If it wasn't for the bad luck which led to them competing against a small New Zealand picture called The Lord of the Rings: The Return of the King. Maybe you've heard of it?
11 Nominations (and 11 Wins) later, it was clear that the place of "2004 Oscar Winning Fantasy Adventure Franchise" was firmly claimed by The Lord of the Rings.
Lucky for the Pirates team, it was only three years later, with Pirates of the Caribbean: Dead Man's Chest, that they finally got the Oscar for Visual Effects. It's all about the long game!
Tynan Yanaga – 12 Angry Men (1957)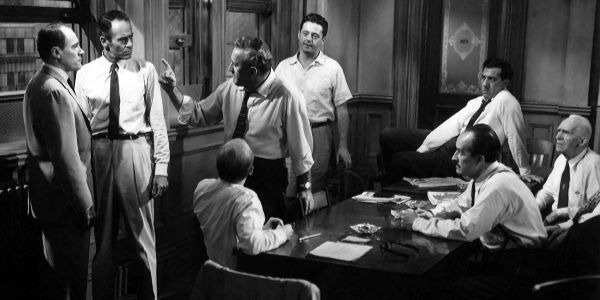 12 Angry Men being shut out of the Oscars is a prime example of the prevailing deference placed on ostentatious entertainment – capable of totally overshadowing the entire field – even a deserving drama such as this. Admittedly, it lost to one of the great spectacles of the generation from the master of such fare: David Lean. Bridge on The River Kwai is a stellar achievement in dramatic scope. However, 12 Angry Men is as well.
The difference is the scale. We cram the blistering tension of death marches into a muggy backroom of a courthouse. There's also life at stake in this space as there is conflict. But it's of the most telling and intimate varieties. Because the people gathered together to enact justice over a young man, though indicative of a different era, still manage to model universal dilemmas.
Henry Fonda makes a stand as one of cinema's unsung protagonists, pitted against a room plagued by their own biases and shortcomings. Moment by moment, it morphs into a brilliant observational piece, laden with human interactions, then throwing people against one another, and coming out on the other side as not only an indictment of bigotry, but a testament to the American justice system – flaws and all.
Meanwhile, Sidney Lumet, in his debut no less, fearlessly captures the space with not only invention but a very intentional quality, visually escalating the tension as time progresses while also finding ways to block the film with innumerable dynamic set-ups. He shows limitations in scope and space are not necessarily a hindrance. If you use them well, they can act as an advantage. It helps set 12 Angry Men apart, although it's humble beginnings all but guaranteed this converted stage play was not destined to be an Oscar darling. Still, there are more important things in life now, aren't there?
Emily Wheeler – The Sixth Sense (1999)
While best known for its twist ending, The Sixth Sense was always far more than its parting shot. A quiet, methodical chiller, it put a vice grip on pop culture, with everyone breaking down how writer/director M. Night Shyamalan pulled the wool over our eyes.
In all that noise, you may have forgotten that it was also nominated for 6 Oscars, including picture, director, and screenplay. That's no small feat considering how many great films came out in 1999, and, you know, the fact that The Sixth Sense is a horror film (or at least horror adjacent). A kid who sees dead people doesn't exactly scream Oscar material, but that was never really the point of the movie, was it?
As a wallow in existential dread and the fear of what we may never be able to fix, the film is an uncomfortable sit whether there's ghost around or not. At times it's straight up painful, like when Toni Collette as the boy's mother struggles to help her son through something she can't even fathom or when  Bruce Willis' psychologist continuously fails to narrow the gap between himself and his wife.
For those who like our chills rooted deep in the psyche, The Sixth Sense delivered with all the depth we wanted. It's too bad, then, that the Academy couldn't find some place to reward it.
Jake Tropila – The Thin Red Line (1998)
One of the more contentious Oscar wins occurred during the 1999 ceremony, where John Madden's period rom-com Shakespeare in Love prevailed over Steven Spielberg's World War II drama Saving Private Ryan as Best Picture. An unusual choice, to be sure, and one that is still hotly contested to this day (perhaps second only to Crash's upsetting win six years later), but truth be told I wouldn't have chosen either of those two films as the victor. In my eyes, the clear winner was a film that had all but been relegated to the sidelines for the entire evening: Terrence Malick's The Thin Red Line. Nominated for seven Academy Awards (including Best Picture, Director, and Adapted Screenplay), the film went home empty-handed, confirming my longstanding theory that the Oscars are virtually worthless.
Prior to The Thin Red Line, Malick was responsible for directing two of the greatest films of the 1970s: 1973's Badlands and 1978's Days of Heaven. After the release of the latter, he cruelly vanished from the face of the earth, returning twenty years later to deliver what I consider to be his magnum opus. Like Saving Private Ryan, The Thin Red Line is also set during World War II, shifting its focus to the conflict in the Pacific (more specifically, the Battle of Guadalcanal). Armed with a cast of what was essentially a who's who of Hollywood (with meatier roles going to Jim Caviezel, Sean Penn, Ben Chaplin, Elias Koteas, and a never-better Nick Nolte), Malick is typically unconcerned with plot, preferring to plunge headfirst into true horrors of war, the beauty of nature, and the lives of the doomed soldiers caught in between.
Shot with lush, swooping cinematography by John Toll (whose otherworldly work was also criminally beaten by Janusz Kaminski's desaturated color palette for Saving Private Ryan), The Thin Red Line is a lyrical, haunting, and majestic masterpiece, a film once unfairly overlooked but now seemingly enjoying a second life as the true wonder that it is (the 2010 Criterion Blu-ray release – which looks stunningly gorgeous – must have certainly contributed to this regard). I've seen Shakespeare in Love precisely once, and it's been years since I last watched Saving Private Ryan, but The Thin Red Line is a film I revisit and indulge in frequently, and one that I cannot help but champion and spread the good word of its virtues to others. All things shining.
Jacqui Griffin – Dr. Strangelove or: How I Learned to Stop Worrying and Love the Bomb (1964)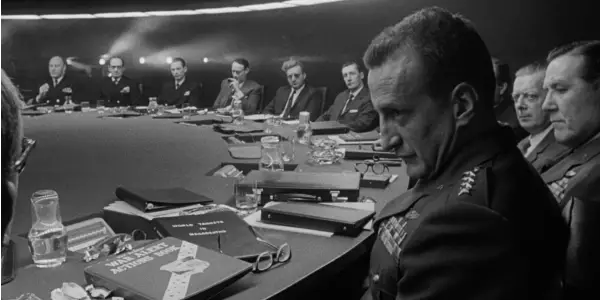 In 1965, Stanley Kubrick's masterpiece of cinema Dr. Strangelove or: How I Learned to Stop Worrying and Love the Bomb was nominated for four Academy Awards. In three out of those four categories – Best Director, Best Picture, and Best Actor (Peter Sellers, who was reportedly devastated by the loss, the nail on his coffin further hammered in when he lost for Being There) – Strangelove was beaten out by My Fair Lady. My Fair Lady. I mean, it's fine. It's good, even. But Rex Harrison did not undertake three separate roles, played to perfection. George Cukor didn't present the world with a film which feels eerily relevant in the modern era, nor did he do anything particularly original. With Strangelove, Kubrick presents a reality so far-fetched and ridiculous, it becomes perfectly plausible. He and Terry Southern had set out to make a serious dramatic adaption of Red Alert but realised in the process of doing so that satire would achieve their goals with more punch. The fact neither were rewarded (Southern was also nominated along with Kubrick for Best Adapted Screenplay) for work which, I believe, profoundly comments on humanity, government, and the self-destructive nature of both should probably be a felony offence.
My Fair Lady got a drive by.
There are just some of the films we felt were unjustly snubbed at the Oscars. What are some of yours?