Sexism in Hollywood is ever-present and an often discussed topic.
Patricia Arquette's recent Oscar acceptance speech for Boyhood recently brought it to our attention. Meryl Streep, Carey Mulligan and Dame Helen Mirren have spoken out against it, with Kirsten Stewart declaring it's "so offensive it's crazy."
The extent to which women are disadvantaged in Hollywood is extreme. Selma Hayes aired her outrage at the Cannes Film Festival, declaring "the only two industries where women make more than men are fashion and pornography". Maggie Gyllenhaal recently discussed how, at 37, she was turned down for a role because she was told "too old" to play the love interest of a 55year-old man.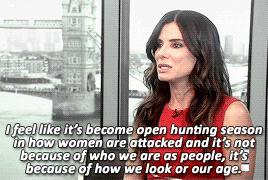 The problem is multifaceted; From men getting to chose their female co-stars, to female-exclusive ageism (highlighted in Amy Schumer's excellent skit with Tina Fey). It relates to uneven ratio of men to women in film (particularly lead roles), and the enormous discrepancy in the pay for men and women (just take American Hustle, in which the men were paid significantly more, despite Amy Adams and Jennifer Lawrence both winning Golden Globes).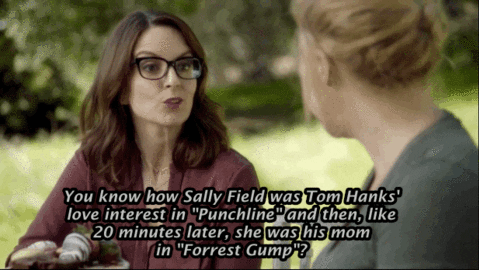 The sexism also manifests itself on the Red Carpet where actors are asked highly gendered questions (although this article makes an interesting argument of the promotional advantages of this).
However the Representation project's #askhermore campaign is helping
put a stop to this by encouraging reporters to widen their question base. Elle Magazine amusingly illustrated this double standard by "flipping the script" onto male actors.
For a more visual representation, in 2013 Vulture graphed a comparison of the ages of love interests in an article titled "Leading Men Age, But Their Love Interests Don't".  The pictures speak for themselves:
This concept can conversely be applied to famous female actresses:
While good looks is important in any actor, there is increased pressure on females to appear young and beautiful (this was discussed in my previous article in relation to action movie villains).
Although it doesn't look like Hollywood's sexism is going away any time soon, fortunately we have many strong feminist campaigners.
Jo Bradley.
P.S. I advise you all to check out S**t People Say to Women Directors
P.P.S. For more information, see this 2013 info graphic by the New York Film Academy: